Translator: Hasr11
Editor: Jennicide
Read at Watashi wa Sugoi Desu!
Chapter 26: I Was Volunteered
Once again, Seiichirou eyed the man in front of him.
His hair was an unusually light shade not often seen in Japan, where Seiichirou was from. The silken strands, glistening a soft pink wherever the light hit them just right, gave off a rather genial impression.
Such an impression was likely because the man had a young boyish face to begin with. The corners of his eyes softly drooped, and his stubby nose and small mouth further added to that image. Around his mouth though, bits and pieces of food were stuck.
Just from his appearance alone, he seemed to be in his mid-twenties. Although Aresh seemed a few years older, he wasn't a good comparison. Well, at least this man looked older than Norbert.
As soon as Seiichirou decided that silence was his best option, the man who had been keenly observing him appeared to snap back to his senses.
"Huh? What?" The fluttering of his eyelids was childlike in nature.
Judging from Zoltan's words and actions, Seiichirou could assume that this man's position was as the Director of the Court's Magic Department. That meant he was one of the central figures of any practice related to magic within the kingdom. As for the other man… it took Seiichirou a little longer to envision his role.
"East! Is that something you should say the first time you meet someone!? Introduce yourself! "
As expected, Zoltan was a man with a strong ego and a tendency to flatter his superiors, but he was also a man of common sense and strong work ethics. Being part of the palace's middle management himself, Seiichirou had grown quite a favourable impression of him as a responsible figurehead.
"Ah, an introduction. A self-introduction, I see… Yes."
The man referred to as East straightened his posture and wiped his mouth with a sleeve. Just like that, he brushed aside the handkerchief Zoltan offered him from off to the side.
Finally, he turned to fully face Seiichirou and smiled amicably with his distinctive downturned eyes.
"I am the deputy director of the Court's Magic Department, East. Uhm, and you are…?"
It would appear he did not seem to have heard Seiichirou's greeting earlier, so without further preamble, Seiichirou gave another slight bow and repeated his introduction for the second time.
"I am Seiichirou Kondoh, deputy director of the Royal Accounting Department."
"Kondoh. Kondoh," the other man said again, "you're from the Royal Accounting Department, are you? Even though the Court's Magic Department should have lots of money, we don't get very much from the royal budget and are always stricken with poverty. That's why you should give us mo—ack!"
Just as East was about to request for more funds for his department, Zoltan's fist struck him swiftly but silently in the back of the head, veins pulsing in his hand.
Unlike the Knight Orders, who were left in charge of vanquishing magical beasts and acting as royal guards, the magic department was involved in research. The results of their work were not only difficult to observe, but also cost large sums of money to even procure in the first place. With the kingdom having so few funds to spare, their research had been halted. Thus, it was not even possible for results to be shown to gain access to more. It was an incredibly vicious cycle. One that repeated over and over, and the budget for the magic department had gradually been shaved down until it reached where it was today. Seiichirou, who had made sure to gather and review all of the accounting books from the past few years as a part of his work, knew about the situation quite well.
Carried along by the crown prince's enthusiasm for a saint summoning, along with the investment of other interested nobles, it would seem they had managed to use up most of their meagerly allotted funds.
That was why Seiichirou had decided to directly get in contact with them at the dinner party today.
Seeing East pitch forward as he reached up to hold his head, Seiichirou bent at the waist and leaned over to peer into the man's pinched face.
"I cannot allocate more money to a budget without proper reasoning. However, I can listen to your request and consider it, how about that?" 1
Observed so closely, East's wide, open eyes were a warm shade of jade. But before Seiichirou could marvel at how diverse the people of this world were, his throat tightened.
No, that was not quite right. Someone or something had seized him by the nape of his neck and dragged him back up into a standing position.
"Ugh!"
Just as he thought he heard the sound of his carotid artery rupturing, what Seiichirou saw in front was no longer jade, but amethyst.
"Captain Indrak."
The voice that escaped his constricted throat sounded feeble, but the man who was intently staring at him seemed to have heard it just fine, as indicated by how his elegantly shaped eyebrows scrunched up.
"Sir Aresh, that hurts…" Seiichirou sputtered his words, louder this time.
At last, the knight let go of his hold at the sound of his name, and Seiichirou coughed lightly as he fixed his collar.
"Sir Aresh, you suddenly rushed off! That surprised me!" came a girlish voice.
"Your Holiness," the knight addressed her as she approached.
Before Aresh could say anything else, Yua came running to him prettied up in a fashionable white and blue dress befitting her station. With her long hair neatly braided, the outfit truly made her seem like a princess out of a fairytale.
"Your Holiness," Kamil interrupted, "I had understood that you were to enter with His Highness."
Kamil's words gave those clamoring around in the background a sudden understanding as to why the Saint had appeared. Certainly, with this being a party meant to encourage all those who were setting out on the Saint's purification expedition, the Saint's entrance should have been a grand one. She was the belle of the ball, after all.
"Ah, I-I'm sorry, Mr. Kamil!" The Saint stutterd. "I thought Sir Aresh was supposed to enter with me, but he went ahead all by himself, so I chased after him."
"Well," the prime minister said with a small smile that did not quite reach his eyes, "it's fine this time, but please return inside so as to not make such a commotion."
The presence of Prime Minister Kamil and Captain Aresh of the Third Knight Order, managed to keep most of the crowd at bay, but there were still a number of nervous glances focused on Yua's sudden appearance. It was as if they wanted to get closer but feared doing so.
"Yes, I'm sorry… Sir Aresh…" the Saint apologised politely. Before she did as Kamil instructed, Yua looked up at Aresh with pleading eyes, 2 as if wishing him to accompany her. But the man in question, hardened commander of the Third Knight Order in his signature black cloak and uncustomary white and blue outfit that happened to match the Saint's, narrowed his amethyst eyes in response.
"I'll stay here," he told her. "The Saint and the royal family are the most important people of this event. You have no further need of me."
Yua looked notably disheartened at his reply but reluctantly went back without another word when a member of the Second Knight Order came to retrieve her.
"What's with that look…?" Aresh mumbled to Seiichirou under his breath as Yua was led away.
After the Saint was out of sight, both Norbert and Kamil wandered off to greet the other nobles nearby. Zoltan followed shortly after, leaving Aresh and Seiichirou with East, who soon departed too.
"I don't think I understand the meaning of your question," Seiichirou grumbled, reaching up to readjust his collar once more. He wondered briefly if his annoyance at being caught by the throat showed, but it did not seem so as Aresh answered him honestly without any hesitation whatsoever.
"Your look is your look, but you've gone and changed it. And your clothes… Where did you get those from?"
"Ahh, so that's what you meant by my looks. I borrowed them from someone in my department."
Aresh subtly shook his head. That was not what he had meant.
Finally, it dawned on Seiichirou that the thing Aresh was asking about was the kindness Norbert's mother—well, foster mother—had done for him. Now thinking about Aresh's question with this sudden awareness, Seiichirou realised that the knight had been referring to the makeup the noblewoman's maids had painted on his face.
"The maids from the same house of the person who lent me these clothes insisted I clean up for this occasion, so now I look like this."
Perhaps there is a fragrance that annoys him, Seiichirou wondered as Aresh seemed displeased all throughout the explanation.
Deciding that it was probably best to leave the brooding knight alone with such an attitude, Seiichirou nonchalantly tried to create some distance between them, but was swiftly and physically stopped before he could leave.
"Hm~~~?" The Deputy Director of the Court's Magic Department hummed to himself at the exchange happening in front of him.
While East puzzled over the two oblivious men silently fooling around, the official announcement for the event began. First, the king of Romani entered and grieved over the miasma damage caused to the Forest of Magic. Then he explained the importance of the Saint summoning ceremony.
If you're so worried about the damage caused by miasma, hurry up and send out your expedition, Seiichirou grumbled to himself, but he made sure not to let a whiff of those words be heard as he listened to the King's speech with an impassive face.
After that, Yua entered the hall, escorted by the crown prince, and expressed how she would do her absolute best for the sake of the kingdom's citizens, albeit somewhat unsteadily. The applause in the room that followed was thunderous.
Though Seiichirou brought his hands up to mimic a clapping position, they did not make a sound.
Lastly, the crown prince came forward and spoke of how wonderful the Saint who had magically appeared was. He even announced that he would be leading the expedition and read off the names of various court members who would be joining him on the journey.
There were many names from the Second Knight Order, those who acted as the crown prince's personal bodyguards, and some from the Third Knight Order, starting with Aresh. After they were all announced, East and the court mages came next.
The size of the expedition party was roughly the same as the proposal that Seiichirou had given to Kamil personally, but with a few more people than he had originally accounted for. He was so engrossed in spontaneously revising the budget in his mind and devising ways to disseminate the work once he returned home that he missed the crown prince's next words. Only upon seeing the clamouring nobles surround him and their heated gazes being directed at him did Seiichirou finally snap back to his senses.
"Huh?"
"Those are all of the participants for this expedition. It is one of great national importance, organized specifically by the royal family. Each of you must do your part with honour." The prince concluded his words and left the dias.
After ensuring the attendants would handle the remainder of the banquet, the royal family joined the bustling hall with Yua in tow. After all, they were still responsible for cultivating and fortifying relationships with those who might yet offer their excellent services to the kingdom, now and in the future.
"Seiichirou! For you to participate too… Are you okay with it?"
When Kamil walked over and called out to him, Seiichirou understood precisely what it was he had just missed.
"So, I am… accompanying them on the purification expedition, huh…?"
Stunned at the sudden revelation, Seiichrou stumbled back. How could this have happened? His body had no resistance to mana. To make matters worse, him being forced to go to a place filled with something even more deadly than mana, the very source of all the miasma in the kingdom itself, was essentially suicide.
"It's impossible for you…" Aresh cut into the conversation. "I'll be sure to tell the king you can't join." Just as he finished speaking, a new voice interjected to comment on Seiichirou's would-be absence.
"A young girl as timid and fragile as Yua is going, yet an old man such as yourself wants to run away and hide?"
The person who had spoken was none other than the announcer who had named Seiichirou's involvement in the expedition from the dias, Crown Prince Julius.
He looked just like any well-bred prince from a storybook, wearing a long white cloak with rich gold and blue ornaments accenting a luxurious white outfit that complimented his silver hair. Snidely, he turned his scathing blue eyes towards Seiichirou.
Behind Julius stood Yua, blinking innocently but with a troubled expression on her face.
"This has nothing to do with age and gender. 'He' is different from the Saint and has no resistance to mana. It would be foolish and dangerous for him to go to such a place so densely covered in magical energy."
"And it would be equally cowardly and preposterous for the person who promoted such a dangerous expedition to be the only one safely cocooned inside the palace. He must go as well."
The level of danger the forest of miasma posed to Seiichirou and others was vastly different. But despite all of Aresh's protests, Prince Julius refused to budge an inch on his position. It seemed as though he was unhappy with how quickly Seiichirou had rushed the expedition; perhaps this was just the Prince's way of taking that displeasure out on the one responsible.
Just before Kamil could step into the fray, saying anything to prevent Seiichirou from going on the expedition, East, who appeared as oblivious as usual to all the finer nuances of the conversation, turned to face Seiichirou with a puzzled expression.
"Is Kondoh not going with then?"
Seiichirou's original plans had not included his own participation in the expedition. That was why he had planned on contacting East to ask for a favour. But now…
"Well," Seiichirou sighed, "seeing the situation up close with my own eyes would probably be the fastest solution… So, yes, I'll go…"
As he caught the commander of the Third Knight Order swivel his head back around at such an unbelievable statement, Seiichirou braced himself not only for the expedition but also the lecture he knew he was about to receive.
---
Hasr: Julius' existence just pisses me off
Jen: Does anyone even like him? 🤔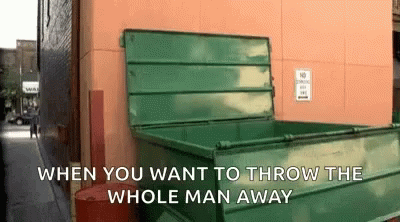 Whistle Update: As thanks for all the readers becoming her sugar mommas/daddys, whistle has now sold her soul to this group
We have decided to celebrate this momentous occasion by holding a Fanart and Logo competition! Winners get to read 5 chapters ahead on any novel of their choice!